About Faces...
The Nurse Practitioner
<![if !vml]>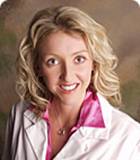 <![endif]>
Jennifer A. Palmiero-Puleo, ARNP, MPH
Advanced Registered Nurse Practitioner
Jennifer graduated from the University of South Florida in 2000 with dual masters degrees in nursing and public health. Jennifer is a national authority on Medical Aesthetic procedures, and provides seminars and courses that educate physicians and nurse practitioners on correct injection technique for both Botox® and dermal fillers. In 2008, Jen was one of a select few medical professionals honored to attend the Aesthetic Leadership Forum at Allergan's Corporate Headquarters in Irvine, CA. For her own practice and for many other professionals throughout the country, Jennifer serves as an invaluable clinical resource. Jennifer's patients value her personable, caring demeanor and appreciate the superior results she provides them. Jennifer has been providing Medical Aesthetic Services at numerous reputable Tampa Bay area facilities since 2001, and has been featured numerous times as an industry expert on NBC and FoxNews.
The Medical Director
<![if !vml]>
<![endif]>
Gerard C. Mosiello, M.D.
Board Certified Plastic Surgeon
After receiving his bachelor's degree at the State University of New York in Stony Brook, Dr. Mosiello followed with graduate studies at Columbia University College of Physicians and Surgeons. He then earned his Doctor of Medicine degree from Hahnemann University School of Medicine in Philadelphia, graduating with honors in the Alpha Omega Honor Society. After completing residency training in general surgery at St. Barnabas Medical Center in Livingston, N.J., Dr. Mosiello undertook further residency training in plastic and reconstructive surgery at the University of South Florida in Tampa. When he had completed his residency, Dr. Mosiello became a full time member of the University of South Florida faculty. Three years later, he opened his private practice, TAMPA PALMS PLASTIC SURGERY, but has remained affiliated with the University of South Florida as Clinical Assistant Professor of Surgery. He is on the active staff of the H. Lee Moffitt Cancer Center, University Community Hospital, Tampa General Hospital, Ambulatory Surgery Center, and the Tampa Bay Surgery Center.
Dr. Mosiello has been certified by the American Board of Plastic Surgery since 2000 and has successfully completed his recertification in Spring 2008. He is a member of many regional and national medical societies including the American Society of Plastic Surgeons, the American Society of Aesthetic Plastic Surgery, and the Tampa Bay Society of Plastic Surgeons. Additionally, Dr. Mosiello is a Fellow of the American College of Surgeons (FACS). He has vast expertise in body contouring (breast augmentation, breast lift, tummy tuck, liposuction), facial rejuvenation (facelift, eyes, Botox, dermal fillers), and reconstruction (breast reconstruction following mastectomy, skin cancers).