Faces of South Tampa, Tampa Bay's top medical aesthetics facility and industry leader in Botox, dermal fillers, medical-grade chemical peels and skin care, has partnered with the laser industry's leader, Palomar® Medical (a CynoSure Company) to provide the latest in medical aesthetic laser treatments. Faces is now offering Photo Facials, Photo Rejuvenation, Skin Resurfacing, Leg Vein Treatments, and Laser Hair Removal utilizing Palomar's® state-of-the-art technology, such as Icon (IPL System), Vectus (Laser Hair Removal), and the Skintel™ Melanin Reader™ for safer, more effective treatments, now available in Tampa Bay exclusively at Faces.
PicoSure® Tattoo Removal - Unprecedented innovation in laser technology
Cynosure/PicoSure®, the world's first and only picosecond aesthetic laser, is recognized as a breakthrough in tattoo removal. FDA-cleared, PicoSure® will help you achieve visibly clearer, ink-free skin even with difficult ink colors such as blues and greens, as well as previously-treated tattoos. Fewer treatments, better clearance, and improved recovery time... the new Gold Standard in tattoo removal is now available at Faces.





Palomar® ICON System (IPL / Fractional Laser Treatment)

Effectively treats sun damage, broken vessels, wrinkles, and acne scars
FDA Approved for treatment of treatment of stretch marks and spider veins
Patented Contact Cooling™ for optimal comfort
Fastest laser treatment on the market (treat your face in only 12 minutes)
Virtually no downtime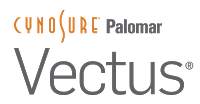 Palomar® Vectus Laser Hair Removal System
Provides permanent hair removal on ALL skin types and most hair types
Laser-Fast treatments (treat a large area in just 12-15 minutes)
Patented Contact Cooling™ and Smooth Pulse Technology™ ensure the most comfortable but effective treatments
3 speeds and 2 sizes for guaranteed accuracy
Absolutely no recovery time (come in during your lunch break!