The ICON, available at Faces of South Tampa, can reduce the appearance of lines and wrinkles in just one treatment. Ablative fractional laser technology delivers energy deep into the skin, which stimulates the regeneration of new skin.
This treatment method boasts recovery times of as little as four days, without the side effects associated with invasive surgery.  ICON laser wrinkle treatment is preferred by patients who  do not wish to opt for unnatural facial  changes. The ICON is a non-invasive treatment option that transforms you into a younger-looking version of yourself.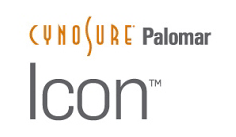 ICON fractional laser achieves excellent skin resurfacing results. It uses laser energy microbeams to create areas of affected tissue that extend through the epidermis into the dermis. The body's natural healing process creates new, healthy tissue to replace the areas of affected tissue, resulting in healthier, younger-looking skin.
The ICON works on all skin types, including very light and very dark skin. It boasts flexible treatment of numerous conditions. Most sessions last for no longer than an hour. You can decide whether to treat multiple skin complaints at once, or over successive treatments.